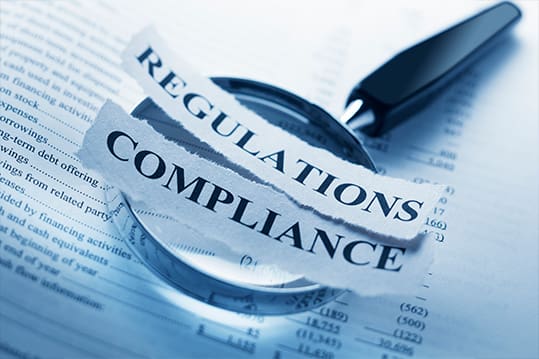 Data Loss Prevention & Compliance (DLP)
Visibility & Control: Data In Motion – In Use – At Rest
Organisations are required to keep up to date with regulations and protect intellectual property from targeted attacks and accidental exposure. Yet security teams face unwanted complexity and added costs when deploying and managing separate and inconsistent policies across endpoints, cloud applications and network solutions such as web and email. ShadowLens technologies and services accelerates your compliance efforts by combining pre-packaged coverage of global regulations with a single central management platform across your IT environment. We provide technology and services to efficiently secure sensitive customer information and regulated data so you can confidently prove ongoing compliance and protect intellectual property.
Exfiltration Visibility & Control
Ensure your critical data is safe from exfiltration. We identify organisational risk with technology focused on user and data protection to ensure you meet industry best practice, global compliance regulations and your critical data is secure and protected. Our services ensure that you have complete visibility and control of all data of interest leaving your organisation across all defined exfiltration channels
Data Classification
Maintain control over your organisation's data through inbuilt classification capabilities such as machine learning, Fingerprinting, Scripting, RegEx & Keywords. We also integrate with leading third-party data classification solutions (e.g., Microsoft Azure Information Protection, Bolden James, Titus) to provide end-to-end automated classification, user-generated classification or a blend of all, reducing the risk of breaches, and ensuring your data management meets all necessary industry regulations.
Data Storage Audits
Automate the identification and remediation of data at rest. Our technology partnerships and services mean you can easily schedule regular audits of both network locations and endpoint devices for data stored in breach of compliance laws or your own security policies.
Web, Email & Endpoint Security
Protect Your Organisation's Primary Threat Vectors With Market-leading Technology
ShadowLens technologies offer enterprise-grade security capabilities that protect your web, email and endpoints to stop advanced and zero-day threats across your organisation's most vulnerable channels both in motion and at the endpoint. ShadowLens can provide easily consumed delivery of Web, Email and Endpoint Detection & Response solutions.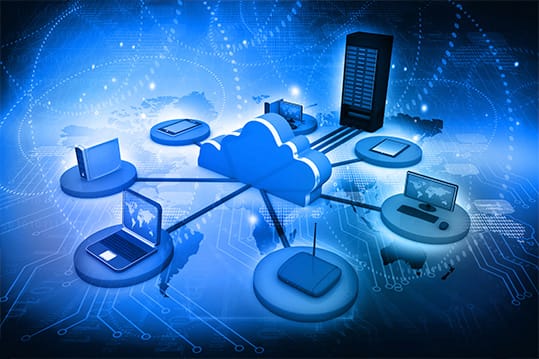 Cloud Application Security Broker (CASB)
Extend ShadowLens Enterprise Data Security Technologies Into Cloud Applications
With ShadowLens CASB capabilities, users get the apps they want and IT staff get the control they need. ShadowLens Technologies provides industry-leading solutions to extend your enterprise data security, from on premise network detection, directly into cloud applications via one single management pane for complete user & data protection. Be it digital transformation or cloud migrations such as O365 adoption, We can support any cloud application to ensure your data is globally secure regardless of where it resides or is accessed from.
NGFW & SD-WAN
Market-leading Critical Data Transfer Solutions.
Ensure your organisation's important data isn't lost, stolen or compromised in transit. We provide market-leading high assurance data transfer solutions and Enterprise Data Security to protect your data in motion.
Layer 2 & 3 Next Generation Firewall Capabilities
IPS
IDS
SD-WAN & Link Optimisation
Security Information & Event Management (SIEM)
Complete Infrastructure Visibility Through SIEM
ShadowLens provide SIEM and log management solutions to monitor and protect your network. We provide PaaS delivered 24x7x365 monitoring to detect and respond to threats in real time, with incident reporting & response for complete visibility across your critical infrastructure and compliance management across cloud, on-premises, and hybrid environments.
Virtual Desktop Infrastructure & Secure Hosted LAN
Enterprise VDI Solutions & Hosted Virtual Desktops With End-to-End Enterprise Security
Our virtual desktop infrastructure solutions enable organisations to simplify management and reduce costs by consolidating and centralising desktops. This enables businesses to empower end users' mobility, allowing them to access virtual desktops and applications from anywhere, on any device, and at any time and at a fraction of the cost & implementation time of solutions such as Citrix Utilising this technology, ShadowLens can provide a secure hosted LAN and virtual desktop environment that is SaaS delivered to simplify your IT & ensure user security.We host the network your employees work from, keeping your organisation, users, and data protected, ensuring adherence with global data compliance laws, regulations and the security of your organisation's important Intellectual Property. SD-WAN technology ensures the best user experience and guaranteed uptime while we look after patching and general upkeep of your hosted corporate network.
Web Application Firewall (WAF)
Secure Your Data From Evolving Attacks With Full App Protection In Any Architecture
Protect against attacks using our advanced WAF solutions with behavioural analytics, proactive bot defense, and application-layer encryption of sensitive data. Filter, Monitors, and block HTTP/S traffic to and from web applications to protect against malicious attacks, such as:
Cross-site scripting (XSS)
SQL injection
Cookie poisoning
Invalid input
Layer 7 DoS
Brute force and credential stuffing, and
Web scraping
Breach & Attack Simulation (BAS)
Mitigate Attacks & Reinforce Your Security Posture
Test your networks defense against threats in email, browsing, and WAF with the industry's widest range of attack vectors, providing an Advanced Persistent Threat (APT) simulation to gain a clear picture of your vulnerabilities from every point of exposure.